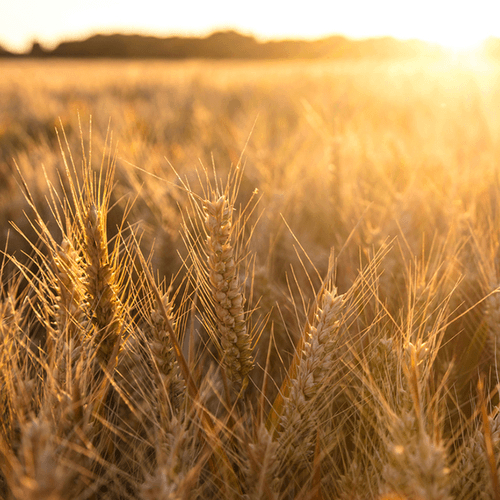 Scientific names: Hordeum vulgare, Hordeum distychum
Family: Poaceae/Gramineae
Alternate names: Barley Beta-Glucan, Barley Bran, Barley Grass, Barley Malt, Glucane d'Orge, Cebada, Cereal Fiber, Dietary Fiber, Fibre Alimentaire, Fibre de Céréale, Green Barley, Green Barley Grass, Herbe d'Orge, Herbe d'Orge Verte, Hordeum, Hordeum Distichon, Mai Ya, Malt d'Orge, Malt d'Orge Germée, Mugicha, Orge, Orge Germée, Orge Perlé, Orge Mondé, Pearl Barley, Pot Barley, Roasted Barley Extract, Scotch Barley, Son d'Orge, Sprouted Barley, Sprouted Barley Malt, Young Green Barley
Actions: Anticarcinogenic, Antihypertensive, Cholesterol, Gastrointestinal, Glycemic/insulinemic, Metabolic, Sympathomimetic
Barley is a cereal grain. People often eat the grain as food. Some people also use the grain to make medicine.

Barley is most commonly used for heart disease and high cholesterol. It is also used for diabetes, obesity, cancer prevention, and other conditions, but there is no good scientific evidence to support these other uses.

In manufacturing, barley is used as a food grain, natural sweetener, and as an ingredient for brewing beer and making alcoholic beverages.
When taken by mouth: Barley is LIKELY SAFE for most people when taken by mouth. It might cause gas, bloating, or feelings of fullness in some people. This usually lessens with continued use. Barley can also cause an allergic reaction in some people.

When applied to the skin: There isn't enough reliable information to know if barley is safe. In some people, barley can cause an allergic reaction after it has been applied to the skin. Symptoms may include skin rash and difficulty breathing.
Special Precautions & Warnings:
Pregnancy: Barley is LIKELY SAFE when taken by mouth during pregnancy in amounts commonly found in foods. Barley sprouts are POSSIBLY UNSAFE and should not be eaten in high amounts during pregnancy.

Breast-feeding: There isn't enough reliable information to know if barley is safe to use when breast-feeding. Stay on the safe side and avoid use.

Celiac disease or gluten sensitivity: The gluten in barley can make celiac disease worse. Avoid using barley.

Allergies to cereal grains: Consuming barley might cause an allergic reaction in people who are sensitive to other cereal grains, including rye, wheat, oat, corn and rice. An allergic reaction is also possible in people allergic to grass.
The following doses have been studied in scientific research:
ADULTS
BY MOUTH:
For heart disease: Barley products that contain 3.6 grams of beta-glucan (soluble fiber) daily, as part of a low-fat, low-cholesterol diet.
For high cholesterol: 3 grams of barley oil extract, 30 grams of barley bran flour, or up to 6 grams of soluble fiber from barley have been used. In some cases, barley has been added to a National Cholesterol Education Program (NCEP) Step I diet. Pearled barley, or barley flour, flakes, or powder in doses of 3-12 grams daily have also been used.
Interactions with pharmaceuticals
Triclabendazole (Egaten)
Interaction Rating=Moderate Be cautious with this combination.
Barley seems to reduce the amount of triclabendazole that the body can absorb and use. However, it is not clear if this is a big concern. Until more is known, people taking triclabendazole should use barley with caution.
Interactions with herbs & supplements
There are no known interactions with herbs and supplements.
There are no known interactions with foods.
The fiber in barley might lower cholesterol in people with high cholesterol. Barley may also reduce blood sugar and insulin levels. Barley seems to slow stomach emptying. This could help keep blood sugar stable and create a sensation of being full, which might help to control appetite.
vital.ly has licensed monographs from TRC Healthcare.
This monograph was last reviewed on 29/06/2023 10:00:00 and last updated on 20/10/2020 01:03:51. Monographs are reviewed and/or updated multiple times per month and at least once per year.
Natural Medicines disclaims any responsibility related to medical consequences of using any medical product. Effort is made to ensure that the information contained in this monograph is accurate at the time it was published. Consumers and medical professionals who consult this monograph are cautioned that any medical or product related decision is the sole responsibility of the consumer and/or the health care professional. A legal License Agreement sets limitations on downloading, storing, or printing content from this Database. No reproduction of this monograph or any content from this Database is permitted without written permission from the publisher. It is unlawful to download, store, or distribute content from this site.