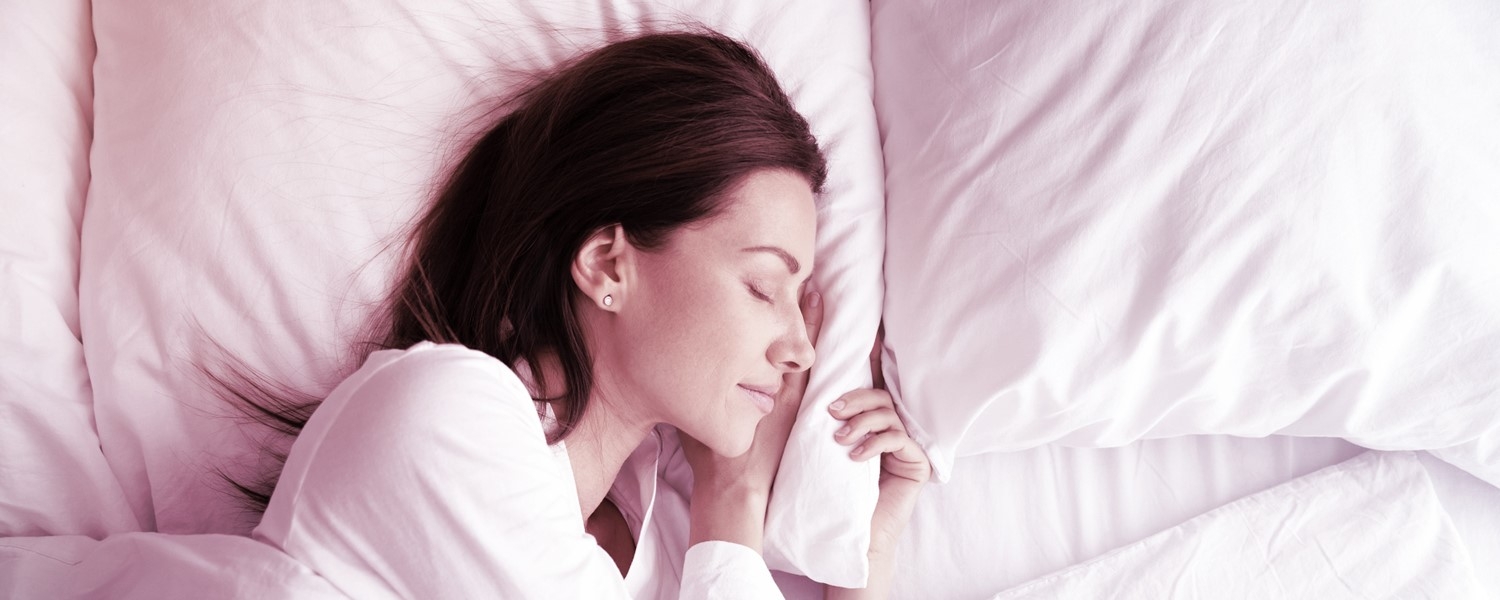 Sleep is a fundamental aspect of your well-being, vital for both your physical and mental health.
Unfortunately, many of us struggle with sleep-related issues, which can lead to various health problems, including cardiovascular disease, gastrointestinal issues, diabetes, obesity, fatigue, and difficulties with memory, concentration, anxiety, and depression (1,2).
Fortunately, there are natural remedies that can help you achieve the rejuvenating and restorative sleep you deserve.  
GABA
Gamma-aminobutyric acid (GABA) is essential for regulating sleep. It acts as an inhibitory neurotransmitter, promoting relaxation and slowing brain activity.
Adequate GABA levels are essential for achieving deep, restorative sleep, and imbalances in GABA levels have been associated with sleep disorders such as insomnia (3,4).
Supplemental GABA of 100-300mg has benefits for sleep, while combining it with the amino acid l-theanine enhances its effects on sleep quality and duration (3,4,5,6).
Ashwagandha
Ashwagandha is an adaptogenic herb that has been used in traditional medicine to promote relaxation and reduce stress and anxiety (7,8).
It promotes faster sleep onset and increases sleep duration by boosting gamma-aminobutyric acid (GABA) levels in the brain (7,8,9,10,11).
Chamomile
Chamomile, particularly tea, has been used for centuries as a natural remedy to help with insomnia and sleep difficulties (12).
The sedative effects of chamomile may be due to the flavonoid, apigenin, that binds to benzodiazepine receptors in the brain, inducing a calming effect and supporting better sleep (1,13,14,15).
Glycine
Glycine, an amino acid, may enhance your sleep by lowering body temperature, signalling the body to prepare for sleep (16).  
Taking a dose of 3 grams before bedtime may promote faster sleep onset, enhance sleep quality, boost memory and concentration, and reduce daytime sleepiness (16,17).
Hops
Hops have been used since ancient times as a sedative and hypnotic agent (18,19,20).
Humulone, the active component in hops, enhances GABA receptor function, reducing anxiety and promoting better sleep (19,20,21).
Combining hops with the herb valerian may enhance its sedative and anti-anxiety effects (22).
Kava
Kava, a plant-based drink, is renowned for its ability to promote relaxation and improve sleep (23).
It contains kavalactones that interact with brain neurotransmitters, such as GABA, creating a calming effect. When consumed moderately, it can help reduce stress and anxiety, leading to improved sleep onset and overall sleep quality (23,24,25).
L-Theanine
L-Theanine, an amino acid found in tea leaves—especially in green tea—is known for its ability to promote relaxation without causing drowsiness. It improves sleep quality and sleep onset by reducing stress and anxiety (26,27,28).
It also promotes alpha brain wave activity, leading to a state of relaxed alertness and enhanced focus and attention (27,28).
Lavender
Lavender is a calming herb known for its sleep-promoting properties (29,30).
It is often used in various forms, such as essential oils, sachets, or in bedtime teas, to help create a calming environment and enhance your sleep experience.
It reduces stress and anxiety, leading to better sleep quality and duration (29,30,31,32,33).
Lemon Balm
Lemon balm aids in sleep by interacting with GABA receptors, promoting relaxation and has a mild sedative effect.
It also helps reduce anxiety by influencing neurotransmitters like serotonin and dopamine, leading to a calm state that supports better sleep (31,34,35).
Magnesium
Magnesium is a mineral that has calming effects and can increase GABA levels in the brain, reducing anxiety and promoting relaxation (36). Low magnesium levels may contribute to sleep problems and insomnia (37).
It may improve sleep quality and quantity by reducing the time it takes to fall asleep (38,39).
Consuming foods such as pumpkin seeds, almonds, spinach, cashews, and avocado can be beneficial due to their magnesium content.
Passionflower
Passionflower has promising sleep benefits, as it can help you fall asleep faster, stay asleep longer, and improve overall sleep duration (31).  
Its impact on different GABA receptors contributes to its hypnotic effects, leading to improved sleep quality (40,41,42).
Valerian
Valerian may help you fall asleep faster and improve sleep quality by increasing GABA levels in the brain, leading to a calming effect that promotes relaxation (1,31).
It may reduce symptoms of anxiety and depression, which are often associated with sleep issues (43,44,45).
Ziziphus
Ziziphus enhances sleep quality by interacting with various receptors in the brain, including adenosine, dopamine, serotonin, and GABA, which leads to its calming effects (46,47,48).
It has been shown to reduce insomnia, especially when used in combination with the herb magnolia (49).
8 tips for better sleep
You can also enhance your sleep by focusing on lifestyle habits that directly influence sleep.
To improve your sleep:
Try to go to bed and wake up at the same time each day and expose yourself to sunlight in the morning to help regulate your body's internal clock
Create a sleep-friendly environment with a cool, dark, and quiet bedroom
Avoid excess alcohol and coffee consumption close to bedtime
Avoid bright screens at least one hour before bed and consider using blue light filters or night mode on electronic devices
Engage in regular daytime exercise but avoid exercising close to bedtime
Practice relaxation techniques like deep breathing, meditation, progressive muscle relaxation, sleep podcasts or yoga to calm the mind and body before sleep
Optimise your sleep environment with comfortable bedding and consider using sleep aids like eye masks, curtains, or white noise machines
Manage stress through journaling, talking to someone, or engaging in relaxing activities.
Why do I wake up at the same time each night?
According to the Chinese Body Clock (see below), if your sleep is consistently disrupted at a specific hour, it may indicate issues related to the corresponding organ, which can affect your emotions (50).
Each organ is associated with a two-hour peak functioning window, and waking up during a specific time period could suggest that the associated organ is experiencing some imbalance, stress, or disharmony.
For instance, waking up between 3:00 AM and 5:00 AM is linked to the lungs, which can be related to emotions like grief or shortness of breath.
Chinese Body Clock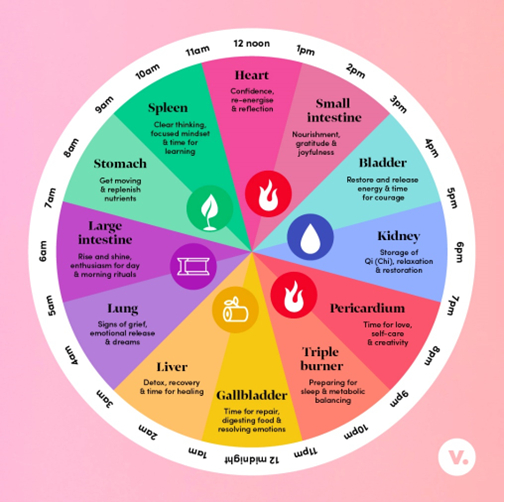 If you experience significant and persistent sleep difficulties, it is best to consult a qualified healthcare provider. They can offer detailed guidance, address any underlying health concerns, and provide appropriate treatment for your sleep issues.
Key-takeaway
Sleep is a crucial aspect of overall well-being, with sleep-related issues potentially leading to various health problems.
By integrating healthy sleep habits with natural sleep aids, you can experience the restful and rejuvenating sleep your body needs for optimal health and well-being.