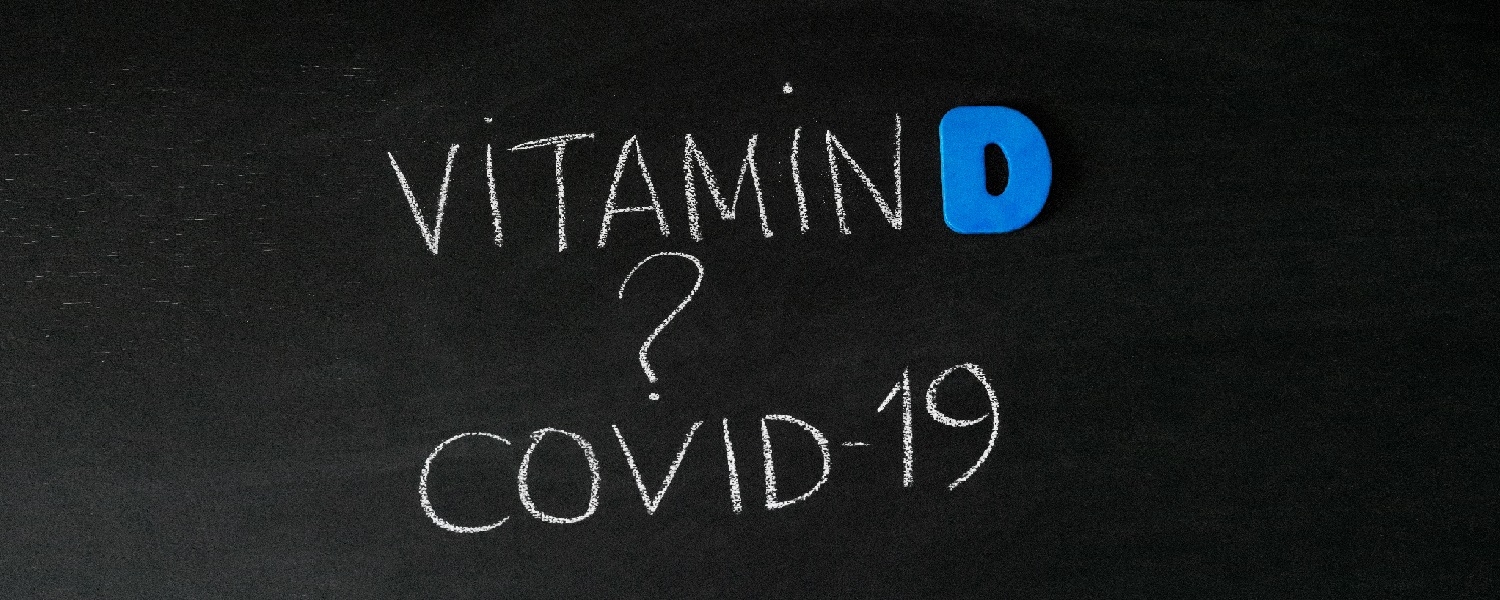 Since the outbreak of the pandemic caused by the severe acute respiratory syndrome coronavirus 2 (SARS-CoV-2) virus, a flurry of research has been conducted into the relationship between vitamin D deficiency, vitamin D supplementation and risk of infection, severity of illness and mortality, resulting in controversy and debate.
Research is trying to address two main questions:
What has become clear is that the relationship between vitamin D status and/or supplementation and infection risk and disease outcomes is complex, and many factors need to be considered when deciding whether to supplement with vitamin D for COVID-19 prevention or treatment. Vitamin D deficiency is widespread worldwide, and the prevention of COVID-19 through vitamin D supplementation is being considered as a possible cost-effective and easy to implement therapeutic strategy (1).
Biological plausibility
Although the exact mechanism by which vitamin D could prevent SARS-CoV-2 infection or improve COVID-19 prognosis is unclear, there is clear biological plausibility of the relationship between vitamin D and COVID-19. Vitamin D and its metabolites may be involved both in the viral replication process and in the binding of the virus to the host (2).
The evidence
Vitamin D deficiency
Strong observational evidence indicates that vitamin D deficiency is a leading candidate in association with COVID-19 susceptibility, severity, progression and mortality, with a higher prevalence of vitamin D deficiency in more severe COVID-19 cases (16,17,18,19,20,21,22,23). Vitamin D deficiency is also associated with comorbidities that are known to affect COVID-19 severity and outcome, such as diabetes, cardiovascular disease, hypertension, obesity, and age (24). However, further research is needed to better understand the relationship between vitamin D and COVID-19. 
A recent study found that patients with vitamin D deficiency (< 50 nmol/L) were 14 times more likely to have a severe or critical case of COVID than those with > 100 nmol/L. Mortality among patients with sufficient vitamin D levels was 2.3%, in contrast to 25.6% in the vitamin D deficient group (25).
Vitamin D supplementation
There is no strong evidence through randomised controlled trials (RCTs) on the therapeutic benefits of vitamin D supplementation in COVID-19 outcomes. The beneficial use of vitamin D supplements in COVID-19 has been reported in some non-randomised observational cohorts (26). Observational studies have been mostly preliminary, with much reporting being retrospective, descriptive, or only associative (1). Information in such studies should be interpreted with caution. Systematic reviews and meta-analyses on the clinical trials to date conclude that there is insufficient good-quality evidence to determine whether vitamin D is an effective or safe treatment for adults with COVID-19 (27).
A recent systematic review and meta-analysis of RCTs found that COVID-19 patients treated with vitamin D are more likely to demonstrate lower rates of ICU admission, mortality events and RT-PCR positivity relative to patients receiving no vitamin D, standard care or placebo (18). However, no statistical significance was achieved for individual outcomes of ICU and deaths. There was a statistically significant decrease in the rates of RT-PCR positivity in COVID-19 patients supplemented with vitamin D. More RCTs and completion of ongoing trials are needed to precisely establish the association between vitamin D supplementation and COVID-19 (18). 
Below is a summary of the main clinical trial results:
Current literature reports that clinical trials of vitamin D supplementation are not entirely successful and show discordant results both in COVID-19 and in non-COVID-19 subjects (1). Vitamin D could be considered effective as a preventive measure and not as a therapy for acute respiratory infections using high doses in patients already suffering from severe infection (34).
Limitations
Results of meta-analyses investigating vitamin D in COVID prevention/treatment need to be treated with caution given the following limitations:
There is an urgent need to well-designed and adequately powered RCTs with an appropropriate randomisation procedure, comparability of study arms and preferably double-blinding (27,34).
Conclusion
Data on vitamin D and acute respiratory infections are promising and support recommendations for a sufficient vitamin D status during this pandemic; however, it is still unclear whether this also applies to COVID-19 (34). To date, the optimal vitamin D threshold for the prevention or treatment of COVID-19 and the doses that should be used to reach this threshold remains unknown (1).
There is still a scarcity of information through RCTs on the use of vitamin D supplementation in COVID-19 patients (18,36). High doses of vitamin D could provide a benefit for COVID-19 hospitalised patients (37); however, further studies are needed to establish the optimal dose of vitamin D as well as the type, form and delivery route of supplementation to achieve beneficial effects on the infection and course of COVID-19 (38).
For now, experts recommend incorporating regular supplementation for general health and well-being during the pandemic but have stopped short of suggesting the widespread use of vitamin D therapy in the acute setting of COVID-19 (39). There are currently more than 30 relevant clinical trials registered on clinicaltrials.gov which will hopefully shed more light on the situation (1).