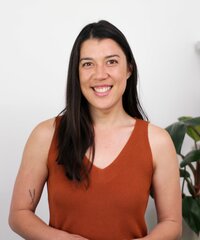 Katrina Schilling -
Bunmark Health
About Katrina
At Bunmark Health we offer holistic, integrative healthcare and personalized medicine through one on one consultation, couples fertility consultation, and small, group workshops. We believe that great health is sustainable when applying realistic and achievable goals with customized, holistic care. If you are interested in improving your health and wellbeing we are here to listen and guide you toward your goals. We get to the bottom of your health concerns with thorough questioning and testing if required.
Our resident naturopath and nutritionist, Katrina Schilling has extensive knowledge of herbal and nutritional medicine and values the founding principles of holistic care whilst carefully considering up-to-date research in medicine. Although focusing on women's health and fertility, mental wellbeing, and gastrointestinal concerns, Katrina sees people with many different health concerns.
We understand that you are unique and there is no one-size-fits-all medicine in holistic healing. Patient-centered care will always be at the forefront of our therapies.