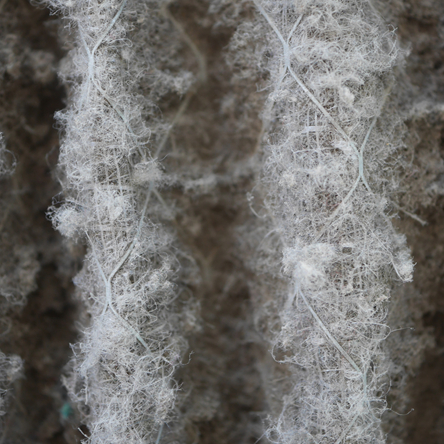 A high-efficiency particulate arresting (HEPA) filter is a type of air filter that removes microscopic particles, such as bacteria, dust mites, and animal dander from the air. Some sources state that a HEPA filter can remove over 99% of indoor airborne particles that are 0.3 micrometers wide. Particles of this size, called the most penetrating particle size (MPPS), are considered to be the most difficult to filter.

Over the years, HEPA filters have evolved to meet the needs of consumers. For example, HEPA filters are available in a variety of sizes. Additionally, HEPA filters are sold at department stores, hardware stores, home furnishing stores and online.
HEPA filters are used to prevent allergies and infections.
Natural Medicines rates effectiveness based on scientific evidence according to the following scale: Effective, Likely Effective, Possibly Effective, Possibly Ineffective, Likely Ineffective, Ineffective, and Insufficient Evidence to Rate.
Interactions with pharmaceuticals
Interactions with herbs & supplements
Interactions with lab tests
Interactions with diseases
HEPA filters are made of many intertwined fibers. Particles become trapped in these fibers by one of three ways: interception, impaction, or diffusion. As air is pushed through the filter, the particles that come extremely close to a fiber (within one radius of a fiber) will stick to that fiber. This is called interception. Larger particles cannot avoid the fibers. These particles become embedded in the fibers when the air is pushed through the filter. This process is called impaction. The smallest airborne particles, especially those smaller than 0.1 micrometer wide (like microscopic bacteria), become trapped in the fibers in a process called diffusion. Tiny air particles are constantly colliding with gas molecules in the air. These particles continue to collide with gas molecules once they enter the filter. When the particles collide with the gas molecules, the force of contact will, in theory, cause the particles to either stick to or embed in the fibers.

In theory, HEPA filters help prevent infection and allergy symptoms by decreasing the number of airborne bacteria, fungi, and viruses, as well as pollutants and allergens in the air. According to the U.S. Centers for Disease Control and Prevention (CDC), HEPA filters can help clean air before it is circulated to areas of a healthcare facility. HEPA filters are sometimes used with high-energy ultraviolet lights in healthcare facilities and nursing homes. The ultraviolet light will theoretically kill the bacteria and viruses that become trapped in the filter.
vital.ly has licensed professional monographs from TRC Healthcare. Full monographs are available to
Pro
practitioner accounts.
This monograph was last reviewed on 05/05/2015 17:18:57. Monographs are reviewed and/or updated multiple times per month and at least once per year.
Natural Medicines disclaims any responsibility related to medical consequences of using any medical product. Effort is made to ensure that the information contained in this monograph is accurate at the time it was published. Consumers and medical professionals who consult this monograph are cautioned that any medical or product related decision is the sole responsibility of the consumer and/or the health care professional. A legal License Agreement sets limitations on downloading, storing, or printing content from this Database. No reproduction of this monograph or any content from this Database is permitted without written permission from the publisher. It is unlawful to download, store, or distribute content from this site.