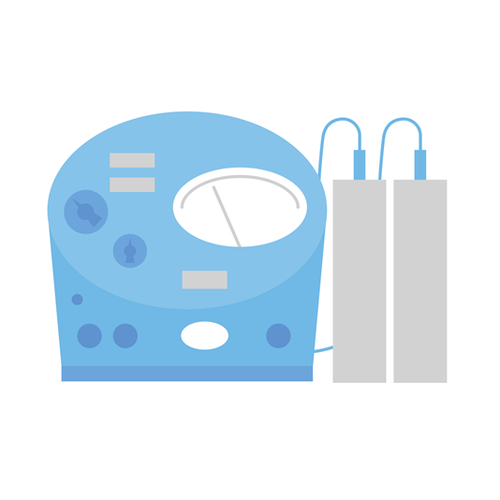 Electrodermal testing (EDT) is an acupuncture-based approach and was originally developed to refine homeopathic prescriptions. Some practitioners may use EDT as a diagnostic technique to advise patients about allergies.
Pregnancy And Lactation: There is insufficient reliable evidence about the safety of electrodermal testing in pregnancy and lactation; avoid use.
INSUFFICIENT RELIABLE EVIDENCE TO RATE
Disease diagnosis. Research shows that EDT is not able to help predict allergies to common allergens such as house dust mites and cat dander. EDT seems to be inappropriate for diagnosing hypersensitivities.
More evidence is needed to rate electrodermal testing for this use.
Natural Medicines rates effectiveness based on scientific evidence according to the following scale: Effective, Likely Effective, Possibly Effective, Possibly Ineffective, Likely Ineffective, Ineffective, and Insufficient Evidence to Rate.
Interactions with pharmaceuticals
Interactions with herbs & supplements
Interactions with lab tests
Interactions with diseases
EDT is based on the ideas of acupuncture and homeopathy and the basic concept of "energetic pathology," which postulates that the first sign of a problem in the body is an electrical charge.

EDT is thought to work because the body theoretically becomes more resistant to conducting electricity when presented with a substance which induces an allergic reaction. Therefore, foods, additives, and medications that do not affect the normal electrical resistance reading on the Wheatstone bridge are determined to not be allergens. In contrast, substances that result in a decreased reading are identified as possible allergens.
vital.ly has licensed professional monographs from TRC Healthcare. Full monographs are available to
Pro
practitioner accounts.
This monograph was last reviewed on 24/04/2015 15:54:03 and last updated on 23/04/2015 18:50:04. Monographs are reviewed and/or updated multiple times per month and at least once per year.
Natural Medicines disclaims any responsibility related to medical consequences of using any medical product. Effort is made to ensure that the information contained in this monograph is accurate at the time it was published. Consumers and medical professionals who consult this monograph are cautioned that any medical or product related decision is the sole responsibility of the consumer and/or the health care professional. A legal License Agreement sets limitations on downloading, storing, or printing content from this Database. No reproduction of this monograph or any content from this Database is permitted without written permission from the publisher. It is unlawful to download, store, or distribute content from this site.