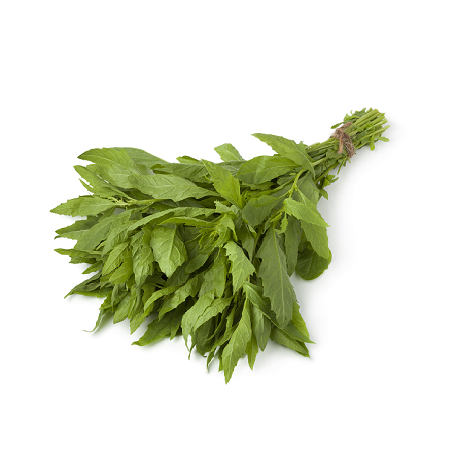 Scientific names: Dysphania ambrosioides, Chenopodium ambrosioides, Chenopodium anthelminticum
Alternate names: Aceite de Paico, Aceite de Quenopodio, American Wormseed, Ansérine, Aritasou, Epazote, Épazote, Erva de Santa Maria, Fausse Ambroisie, Goosefoot, Huile d'Ansérine, Huile de Chénopode, Jesuit Tea, Mastruz, Mentrasto, Mentruco, Mexican Tea, Paico, Pazote, Thé du Mexique, Wormseed
Actions: Antibacterial, Antifungal, Antiparasitic, Antitumor, Insecticidal
Chenopodium is an herb. Oil made from this herb is used as medicine. Authorities disagree on whether chenopodium oil is the oil of fresh, flowering, and fruiting parts of the plant or seed oil.

Despite serious safety concerns, people take chenopodium oil to kill roundworms and hookworms in the intestine.
Chenopodium oil is UNSAFE.

Chenopodium oil contains the chemical ascaridole, which is very toxic. It can irritate the skin, mouth, throat, and lining of the stomach and intestines. It can also cause vomiting, headache, dizziness, kidney and liver damage, temporary deafness, convulsions, paralysis, and death. Chenopodium oil can explode if heated or mixed with acids.
Special Precautions & Warnings:
Pregnancy and breast-feeding: It's UNSAFE for anyone, especially pregnant or breast-feeding women, to take chenopodium oil. It contains poisonous chemicals.
The appropriate dose of chenopodium oil depends on several factors such as the user's age, health, and several other conditions. At this time there is not enough scientific information to determine an appropriate range of doses for chenopodium oil. Keep in mind that natural products are not always necessarily safe and dosages can be important. Be sure to follow relevant directions on product labels and consult your pharmacist or physician or other healthcare professional before using.
Interactions with pharmaceuticals
Medications that increase sensitivity to sunlight (Photosensitizing drugs)
Interaction Rating=Moderate Be cautious with this combination.
Some medications can increase sensitivity to sunlight. Chenopodium oil might also increase your sensitivity to sunlight. Taking chenopodium oil along with medications that increase sensitivity to sunlight could increase the chances of sunburn, blistering or rashes on areas of skin exposed to sunlight. Be sure to wear sunblock and protective clothing when spending time in the sun.

Some drugs that cause photosensitivity include amitriptyline (Elavil), Ciprofloxacin (Cipro), norfloxacin (Noroxin), lomefloxacin (Maxaquin), ofloxacin (Floxin), levofloxacin (Levaquin), sparfloxacin (Zagam), gatifloxacin (Tequin), moxifloxacin (Avelox), trimethoprim/sulfamethoxazole (Septra), tetracycline, methoxsalen (8-methoxypsoralen, 8-MOP, Oxsoralen), and Trioxsalen (Trisoralen).
Interactions with herbs & supplements
There are no known interactions with herbs and supplements.
There are no known interactions with foods.
Chenopodium oil appears to work by paralyzing and killing worms in the intestine.
vital.ly has licensed monographs from TRC Healthcare.
This monograph was last reviewed on 31/05/2023 10:00:00 and last updated on 26/12/2012 18:08:46. Monographs are reviewed and/or updated multiple times per month and at least once per year.
Natural Medicines disclaims any responsibility related to medical consequences of using any medical product. Effort is made to ensure that the information contained in this monograph is accurate at the time it was published. Consumers and medical professionals who consult this monograph are cautioned that any medical or product related decision is the sole responsibility of the consumer and/or the health care professional. A legal License Agreement sets limitations on downloading, storing, or printing content from this Database. No reproduction of this monograph or any content from this Database is permitted without written permission from the publisher. It is unlawful to download, store, or distribute content from this site.