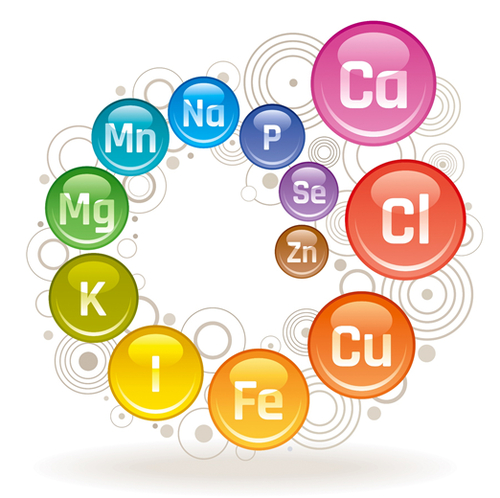 Scientific names: Mineral-amino acid complex
Alternate names: Bore Chélaté, Calcium Chélaté, Chelated Boron, Chelated Calcium, Chelated Chromium, Chelated Cobalt, Chelated Copper, Chelated Iron, Chelated Magnesium, Chelated Manganese, Chelated Molybdenum, Chelated Potassium, Chelated Selenium, Chelated Trace Minerals, Chelated Vanadium, Chelated Zinc, Chrome Chélaté, Cobalt Chélaté, Cuivre Chélaté, Fer Chélaté, Magnésium Chélaté, Manganèse Chélaté, Minerales Quelados, Minéraux Chélatés, Molybdène Chélaté, Potassium Chélaté, Sélénium Chélaté, Vanadium Chélaté, Zinc Chélaté
There is very little scientific information about this product. Our staff is continually analyzing the available information on natural medicines and will add data here as it becomes available.
Orally, chelated minerals are used as dietary mineral supplements (marketed to be more bioavailable than non-chelated minerals), for supporting normal growth, stabilizing bipolar disorder, building strong muscles and bones, and improving immune function and overall health.
Pregnancy And Lactation: Insufficient reliable information available; avoid using.
INSUFFICIENT RELIABLE EVIDENCE TO RATE
Bipolar disorder. There is preliminary evidence that suggests that some cases of bipolar disorder may be stabilized with a chelated mineral supplement. A randomized, placebo-controlled trial in adults with bipolar disorder is presently underway (10651,10660). More evidence is needed to rate chelated minerals for this use.
Natural Medicines rates effectiveness based on scientific evidence according to the following scale: Effective, Likely Effective, Possibly Effective, Possibly Ineffective, Likely Ineffective, Ineffective, and Insufficient Evidence to Rate.
Interactions with pharmaceuticals
Interactions with herbs & supplements
Interactions with lab tests
Interactions with diseases
The term, chelated mineral, refers to the formation of a complex between a mineral and an amino acid. Evidence supports the importance of chelated minerals in the central nervous system (CNS), citing a beneficial psychotropic effect, although the exact mechanism is not fully understood (10651,10660).
| | |
| --- | --- |
| 1162 | Branton SL, Lott BD, Maslin WR, et al. Fatty liver-hemorrhagic syndrome observed in commercial layers fed diets containing chelated minerals. Avian Dis 1995;39:631-5. View abstract. |
| 10651 | Popper C. Do Vitamins or Minerals (Apart from Lithium) have mood-stabilizing effects? J Clin Psychiatry 2001;62:933-35. |
| 10660 | Kaplan BJ, Simpson JS, Ferre RC, et al. Effective mood stabilization with a chelated mineral supplement: an open-label trial in bipolar disorder. J Clin Psychiatry 2001;62:936-44.. View abstract. |
vital.ly has licensed professional monographs from TRC Healthcare. Full monographs are available to
Pro
practitioner accounts.
This monograph was last reviewed on 19/08/2021 22:53:56 and last updated on 27/05/2015 21:34:53. Monographs are reviewed and/or updated multiple times per month and at least once per year.
Natural Medicines disclaims any responsibility related to medical consequences of using any medical product. Effort is made to ensure that the information contained in this monograph is accurate at the time it was published. Consumers and medical professionals who consult this monograph are cautioned that any medical or product related decision is the sole responsibility of the consumer and/or the health care professional. A legal License Agreement sets limitations on downloading, storing, or printing content from this Database. No reproduction of this monograph or any content from this Database is permitted without written permission from the publisher. It is unlawful to download, store, or distribute content from this site.