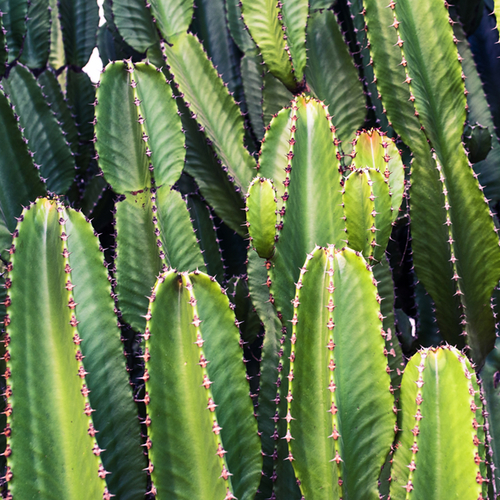 Scientific names: Selenicereus grandiflorus, Cereus grandiflorus, Cactus grandiflorus
Alternate names: Cactus à Grandes Fleurs, Cardon, Night Blooming Cereus, Reina de la Noche, Reina de las Flores, Selenicereus, Sweet Scented Cactus
Cereus is an herb. People use the flower, stem, and young shoots for medicine.

Cereus is used for chest pain (angina), fluid retention associated with weak heart function (heart failure), and as a heart stimulant. Cereus is also used for bladder infections and other urinary tract problems, bleeding, and shortness of breath.

Women use it for painful or heavy menstrual periods.

Cereus is sometimes applied directly to the skin for joint pain.
Cereus seems safe for most people, when used for conditions other than heart disease. But it's UNSAFE to use cereus for a heart condition, except under the direct supervision of a healthcare professional. Don't use it on your own because effects on the heart should be monitored.

The fresh juice may cause burning of the mouth, nausea, vomiting, and diarrhea. It can cause itching and skin blisters when applied to the skin.
Special Precautions & Warnings:
Pregnancy and breast-feeding: Not enough is known about the use of cereus during pregnancy and breast-feeding. Stay on the safe side and avoid use.

Heart conditions: There is some concern that cereus may harm people with existing heart conditions or interfere with heart treatment.
The appropriate dose of cereus depends on several factors such as the user's age, health, and several other conditions. At this time there is not enough scientific information to determine an appropriate range of doses for cereus. Keep in mind that natural products are not always necessarily safe and dosages can be important. Be sure to follow relevant directions on product labels and consult your pharmacist or physician or other healthcare professional before using.
Interactions with pharmaceuticals
Digoxin (Lanoxin)
Interaction Rating=Moderate Be cautious with this combination.
Digoxin (Lanoxin) helps the heart beat more strongly. Cereus also seems to affect the heart. Taking cereus along with digoxin can increase the effects of digoxin and increase the risk of side effects. Do not take cereus if you are taking digoxin (Lanoxin) without talking to your healthcare professional.
Medications for depression (MAOIs)
Interaction Rating=Moderate Be cautious with this combination.
Cereus contains a chemical called tyramine. Large amounts of tyramine can cause high blood pressure. But the body naturally breaks down tyramine to get rid of it. This usually prevents the tyramine from causing high blood pressure. Some medications used for depression stop the body from breaking down tyramine. This can cause there to be too much tyramine and lead to dangerously high blood pressure.

Some of these medications used for depression include phenelzine (Nardil), tranylcypromine (Parnate), and others.
Interactions with herbs & supplements
There are no known interactions with herbs and supplements.
There are no known interactions with foods.
Cereus contains chemicals that can stimulate and strengthen the heart.
Per serve:
Porcine aorta
Porcine heart
Porcine pericardium
Porcine mitral valve
Porcine coronary vein
Porcine heart ventricles
Porcine artery
Porcine blood
Discontinued by BioResearch
vital.ly has licensed monographs from TRC Healthcare.
This monograph was last reviewed on 30/04/2023 10:00:00. Monographs are reviewed and/or updated multiple times per month and at least once per year.
Natural Medicines disclaims any responsibility related to medical consequences of using any medical product. Effort is made to ensure that the information contained in this monograph is accurate at the time it was published. Consumers and medical professionals who consult this monograph are cautioned that any medical or product related decision is the sole responsibility of the consumer and/or the health care professional. A legal License Agreement sets limitations on downloading, storing, or printing content from this Database. No reproduction of this monograph or any content from this Database is permitted without written permission from the publisher. It is unlawful to download, store, or distribute content from this site.