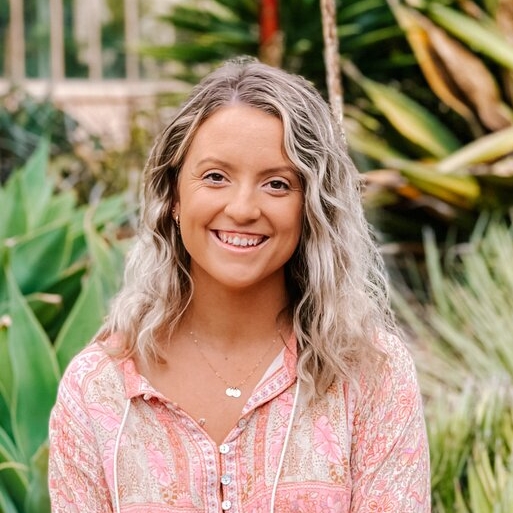 Tahlia Harvey Health And Wellness
About Tahlia
Tahlia Harvey Health and Wellness understands that nutrition plays such a fundamental role in our health, well-being and quality of life! Unfortunately, diet culture has led us to believe that eating less is best and the least calorie option is always better when this isn't the case! Normally, when we do this, essential vitamins and minerals are lost and deficiencies occur, leading to various signs, symptoms and disease.
Holistic Nutrition focuses on the importance of balance in not only what we eat but the mind, body and spirit. Holistic nutrition also recognises that you are an individual and no two people are the same or need the same treatment! Evidence-based nutritional medicine is still pivotal in understanding the human body and biochemical processes. Staying up to date with the latest scientific evidence, as well as having a blend of traditional and holistic healing practices, will ensure that we treat you as a whole.
Tahlia Harvey Health and Wellness believes that health should be looked at through a multidimensional lens including emotional, spiritual, physical, lifestyle as well as nutrition.
Self-love has a massive impact on the way we live our lives, the decisions we make and also the food we consume. Often, we can identify your relationship with yourself by the relationship you have with food and the language you use towards yourself. The more love and compassion we have for ourselves, the more in tune with our body we become. This results with treat it with kindness with nourishment.
This doesn't mean avoiding foods like sugar or carbs, it means honouring your body and not letting food guilt, shame or anxiety consume you. You can feel at peace within your body and eat for satisfaction, nourishment and joy instead.
Mindset and Habits are the missing pieces to most puzzles and what I feel isn't emphasised enough in nutrition practices today. A practitioner could write an amazing treatment plan, however, if the mindset or desire to change isn't there, then the results won't be there either.
The quote "if nothing changes, then nothing changes" is something I use on a daily basis. Meaning, if you do not change, then nothing in your life will change either. Our current lives are a reflection of our current beliefs, thoughts, behaviours and habits – so in order for us to achieve our desired outcome, something has to change!
Together, we will work on a mindset and habits action plan – working towards small changes in your day-to-day life that can make your goals easily achievable.