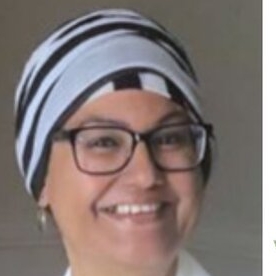 Princess R Lakshman - Clinical Nutritionist
About Princess
Mind Body Healing Hub is owned by Princess R Lakshman.
Princess R Lakshman a clinical nutritionist, writer, speaker, life coach and counsellor. She
is an engaging and interactive facilitator and wellness coach in clinical nutrition and mental health. She is an experienced community health program manager, facilitator, designer and assessor. She coaches individuals, community groups, high school students, and community health and social workers. She speaks English, Hindi, Urdu, Punjabi and Fiji-Hindi. Princess has collaborated with QLD Police Service, Islamic Women Association of Australia, Sisters Support Services, Griffith University, and many other NGOs to facilitate counselling and coaching for clients from CALD communities.
In her facilitation and consulting role, Princess works with clients to identify their nutritional and mental health needs and to assist them to develop and implement strategies to achieve holistic health goals for optimum body and mind wellness. She is especially effective in working with clients in designing and implementing strategies to enhance self-empowerment and self-care.
Qualifications, Memberships and Accreditations:
- Bachelor of Health Science (Clinical Nutrition and Dietetic Medicine)
- Certificate IV in Training and Assessment
- NLP Certification (Life Coaching)
- Diploma of Journalism
- Advanced Diploma of Remedial Massage
- Australian Traditional Medicine Society member
Specialist Areas:
- Holistic Health Coaching & Mentoring
- Women's Health - CALD Community Health specialist
- Natural Health Features Writing
- Recipe Development
- Pantry Assessment
- Spiritual Counselling
- Energy Healing Facilitation
- Language proficiency - English, Hindi, Punjabi, Urdu, Fiji-Hindi
Contact details:
Phone: +61451977786