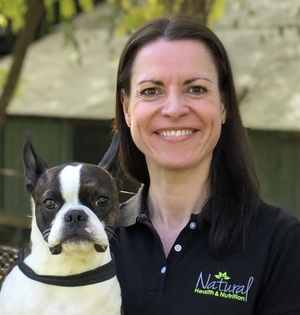 Narelle Cooke -
Natural Health And Nutrition
About Narelle
Hi, my name is Narelle Cooke, and I am an accredited Clinical Naturopath, Nutritionist and Herbalist, and owner of the wellness clinic 'Natural Health and Nutrition'. I offer professional advice and support, proven therapeutic tools and the highest quality natural medicines to assist you in achieving the health and wellness that you desire, as well as supporting the health of the dogs in your life.
Being a life-long pet owner and currently meeting the demands of three French Bulldogs, two German Shepherds and a Burmese cat, I am as passionate about the health and wellbeing of our pets as I am about their owners. And it was this strong desire to see my own pets live their longest and best lives that led me to hours of personal research and additional study in the area of natural animal health and nutrition.
Given my strong scientific background, I continually strive to provide the most up-to-date and evidenced-based information to my clients to ensure that I am providing the best care possible. I am a registered member of the Australian Traditional Medicine Society (ATMS) and practice according to their professional Code of Conduct.