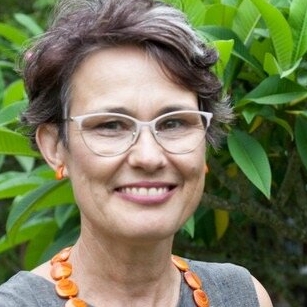 Lisa Schubert -
The Freedom Dietitian
About Lisa
I am an experienced Accredited Practising Dietitian who can help with both medical nutrition therapy and food and body image counselling. I consult in the following areas:
Digestive Disorders and Gastrointestinal Diseases
· Irritable Bowel Syndrome and other functional gut disorders
· Gut Dysbiosis and gut barrier dysfunction
· Coeliac Disease
· Inflammatory Bowel Disease (Crohn's Disease & Ulcerative Colitis)
Eating, Dieting and Body Image Issues
· Eating Disorders
· Comfort and emotional eating
· Chronic yo-yo dieting
· Disordered behaviours around food
· Body weight preoccupation
· Body image dissatisfaction
Women's Health Issues
· Iron Deficiency Anaemia and other nutritional deficiencies
· Premenstrual Dysphoric Disorder
· Polycystic Ovary Syndrome
· Fertility and Nutrition
My approach is compassionate, flexible, non-judgemental and non-stigmatising. I can work collaboratively with you around goal setting, and individualising nutrition therapy plans taking your lived experiences and everyday contexts into consideration. I am here to offer you support, praise your courage and strength, troubleshoot your challenges and celebrate your progress.
Memberships
● Dietitians Association of Australia – Accredited Practicing Dietitian
● National Eating Disorder Collaboration (NEDC)
● Association for Size Diversity and Health (ASDAH)
● Australian Independent Dietitians and Nutritionists
● Dietitians for Social Justice