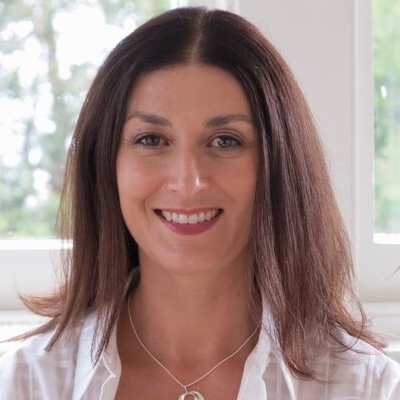 About Jenny
I am a qualified Nutritionist (Bachelor of Health Science, Nutritional Medicine) and a passionate foodie who enjoys cooking and eating tasty food! I have witnessed what a positive impact a wholefood diet can have on people's health, so I am always seeking ways to incorporate these foods into people's diets.
Coming from a stressful corporate background, juggling work and family commitments, I understand the demands of modern living and its impact on eating healthy. I have helped many families find solutions to eat tasty, healthy food without adding more time in the kitchen.

How I Practice
I practice evidence-based nutrition, which means there has to be scientific research behind the nutritional claim. Each person I see is unique, making each treatment plan specific to that person's needs.
I approach each treatment plan holistically, considering each person's physical, emotional and nutritional needs. The treatment plan is a collaborative approach to ensure it fits into each client's current needs and lifestyle.
Nutritional plans do not need to be radical. Even the smallest dietary changes can have a positive impact on health. I educate my clients on why a wholefood approach to eating will provide the platform to good health. I aim to guide and support each client in achieving their goal.
I offer nutritional advice on the following:

o Weight loss and management
o Minimising stress and anxiety
o Digestive issues – bloating, IBS, indigestion, food intolerances
o Menopause management
o PMS solutions
o Thyroid irregularities
o Teen nutrition
o Pain management associated with arthritis and osteoarthritis
o Minimising headaches & migraines
Appointments
I offer appointments both online using the Zoom platform or in the clinic in Mosman, NSW.

Ongoing Support
I choose to work with a small number of clients at any one time to have a suitable amount of time to support each client. Each person responds differently to nutritional changes, so I like to be available for my clients to contact me during business hours for support and guidance.
Workshops
My workshops educate and empower people to make better food choices to suit their lifestyle. Each workshop is tailor-made, designed to be interactive, fun and engaging and cover a wide range of topics specifically for you, your friends or teammates.
I offer a range of affordable nutrition workshops from 1-3 hours on relevant topics in nutrition.

Workshops are presented either in person or online via zoom.

For more information, please visit my website or call me for more details.

I look forward to working with you.
Warmest Regards,
Jenny