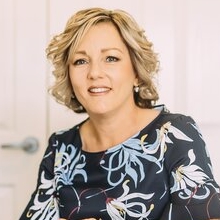 Jennifer Greaves -
Evoke Naturopathy
About Jennifer
I'm a Naturopath who can spend time with you gaining a full understanding of your health issues, to tailor a health treatment plan that's unique to you and allow your healing to begin. My approach is both holistic and science based. I completed a Bachelor of Health Science (Naturopathy), a three year degree that provided me with a sound understanding of the human body, evidence-based knowledge of nutritional and herbal medicine and so much more. I am a member of the Australian Natural Therapists Association (ANTA).
I treat a wide range of health issues and have a special interest in adrenal maladaptation, thyroid disorders, stress and anxiety.

Let me help guide you on your journey to live your best life.