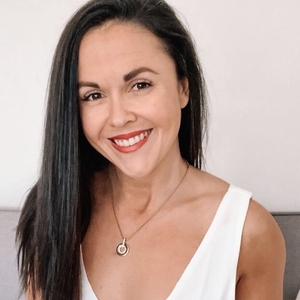 Jasmine Gilbert Naturopathy
About Jasmine
Jasmine is an empathetic, pragmatic and motivational Naturopath, who specialises in treating gut issues, hormonal imbalances and stress/anxiety.

Jasmine is a fully qualified Naturopath, Nutritionist and Herbalist after graduating with a Bachelor of Health Science from the Southern School of Natural Therapies in Melbourne.
Her inspiration is YOU. She is motivated to lead you toward taking control of your health, as she feels passionate about the inherent capability we all have to live healthier and brighter lives. This stems from her own experience, and she aims to set an example for you by 'walking her talk' each and every day. Jasmine will tailor a prescription to your individual health needs, and consistently support you in re-discovering your vitality.
Jasmine's knowledge base in nutrition, herbal medicine and pathophysiology is wide-reaching and consistently updated with the latest research in contemporary evidence based medicine.
"My aim is more than the simple alleviation of your symptoms. It is to dig down to find the root cause of your health imbalances, and then teach you how to sustain long-term meaningful change to your well-being.
Too often people put up with symptoms they have learned to live with, not realising the impact that natural medicine can make on restoring optimum health of the body and mind."
Jasmine's areas of specialty include:

- Digestive disorders: IBS, crohn's disease, ulcerative colitis, food intolerances, GORD

- Anxiety, stress, and depression

- Female hormonal issues: PMS, PCOS, period pain, endometriosis, infertility, menopause
To read more about Jasmine, please visit: www.jasminegilbert.com.au