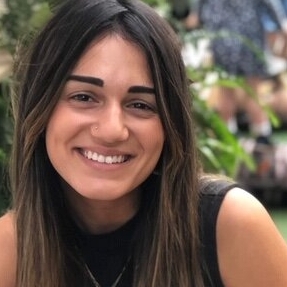 Gullu Balci -
Nrg Well-Being
23 Ann Street Footscray




West Footscray

,

3012

,

VIC

150 Dudley Street




West Melbourne

,

3003

,

VIC

Monday - Thursday 5-8pm

0421 004 990

holisticsister.com.au/nutrition
About Gullu
Hello, my name is Julia, I am an accredited Clinical Nutritionist (BHSc) and owner of the nutritional consulting business NRG well-being. My philosophy as a nutritionist is to provide holistic support through all stages of life and provide education on the importance of not only nourishing our bodies with wholesome and nutrient dense foods but tailoring each individual's lifestyle to be realistic, personalised, affordable and simple whilst building a positive relationship with food to achieve optimal physical and mental wellbeing.
I use a client-centered, evidence–based holistic approach to assess different aspects of each individual's health including; diet, lifestyle factors and past & present medical history. My consults are geared towards addressing any and all current health priorities such as sleep, stress management, changes in mood, low energy, hormonal changes and nutrient deficiencies. However my true passions lies in gut health and helping to treat an array of digestive issues related to; allergies, IBS, SIBO, stress, environmental factors and immune dysfunction.
As well as being a practising nutritionist, I am also a trainer/representative for a leading Australian probiotic company where I have spent the last 3 years training healthcare professionals in both pharmacy and health food settings on the benefits of probiotics and the importance of supporting the human microbiome throughout each life stage. This position has enabled me to obtain a deeper understanding of probiotics and their benefits, granting me exposure which has led to an increased interest into how diet and environmental factors can impact our gut health and immune system. The link between gut health and our mood is of particular interest and I am a firm believer in the concept of the gut functioning as our 'second brain'.
Overall, my goal as a nutritionist is to empower each individual on their journey towards optimal health, providing education and support to implement rewarding, realistic lifestyle changes and celebrating long term sustainable results together.
I offer both online and in-house nutritional consultations at Holistic Sister. For more information please contact me via email: nrgwellbeing@gmail.com
Jules xo