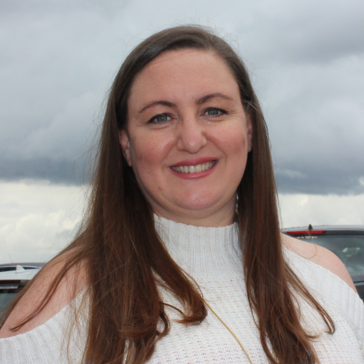 Connie Vakanis -
Inov8tive Health
About Connie
Hi, my name is Connie Vakanis.
I completed my certificate III and IV in fitness in 2009 with the intention to continue on into Rehabilitation Therapy after being disheartened by the treatment I was given after multiple knee surgeries, some of which could have been avoided. However I found Kinesiology. I was totally blown away by what I achieved in just a couple of sessions, that I went on to complete a Diploma in Sports Kinesiology in 2012 and I have loved every minute of it ever since.
The more I learnt the
more I wanted to learn and the greater the understanding of this knowledge the more I could see the connections between gut health and mental health.
This learning led me to
completing an Advanced Diploma in Naturopathy (2017) and a Bachelor of Health Sciences Naturopathy (2019)
I have also done a certificate in Integrative Naturopathy and am currently studying a certificate in Functional Medicine.
Having experienced my own battles with anxiety as a teenager and new mother I began to understand the gut/mind connections on a more personal level, hence why I now
specialise
in these areas of concern.
I also like to delve into Men's Health. I have three
sons
, so this area peaked my interest as I saw more and more the lack of care men have towards themselves and the lack of practitioners that specialised in this area. This care includes general health, fertility health, gut health and
definitely
mental health.
My interests lie in GUT HEALTH, MENTAL HEALTH and MENS HEALTH
QUALIFICATIONS
Bachelor Health Sciences - Naturopathy
Advanced Diploma Naturopathy
Diploma Sports Kinesiology
Certificate III and IV in Fitness
Certificate in Vitae Mosaic - Integrative Naturopathy