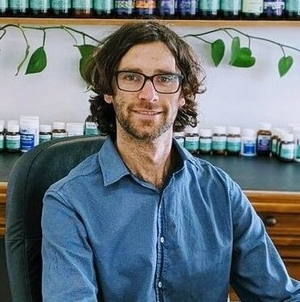 Bradley Joseph Naturopath
About Bradley
I am passionate about helping people improve their health so they are able to do the things they love.
As a degree-qualified naturopath, I use my science background to blend research evidence with traditional knowledge of natural medicine. This allows me to tailor a holistic and individualised treatment plan for every patient. This plan may include nutrition, lifestyle medicine, nutritional supplements, herbal medicine, hydrotherapy and flower essences.
As my client you can expect a collaborative approach. My goal is to educate and empower you to take control of your own health.