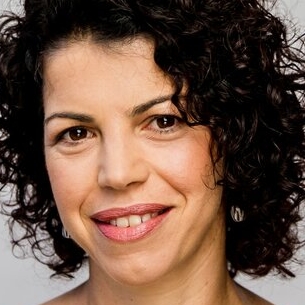 Anne-Marie Mcdonald - The Barefoot Naturopath
About Anne-Marie
The Barefoot Naturopath is a reflection of me, Anne-Marie McDonald.
I am a university trained Naturopath with over 18years experience as a practitioner. I believe in collaborative and integrative health care with patient outcomes as the focal point. I also love to be barefoot - I think better without shoes!
My mission is to make health realistic, attainable and sustainable with a little bit of fun and adventure mixed in.
I have a special interest in helping people with thyroid, autoimmune and hormonal issues, get their health and vitality back so they can feel normal again, and get the best out of life.

I believe that autoimmune diseases can be treated and in some cases cured. I reversed Hashimoto's myself in 2010, and have helped many other women reduce their medication needs, regain energy and get their weight back on track.
My philosophy is based on a quote from Albert Einstein - "The definition of insanity is doing the same thing over and over and expecting a different result". It is this philosophy that has helped define The Barefoot Naturopath signature system. It involves a thorough and holistic investigation into each individuals health experience, combined with actionable and practical solutions that are proven to work. Underpinning this strategy is the mission to empower people with the tools and knowledge to enhance self-awareness, self-responsibility, and continually review the things that are working and those that aren't. Integrating and innovating new strategies with the goal of achieving the best possible health and keeping it that way.
Offerings:
Naturopathic Consultations - In person or online anywhere in Australia
Packages & Programs
E-book, Blog, Recipes & Resources available at www.thebarefootnaturapath.com.au