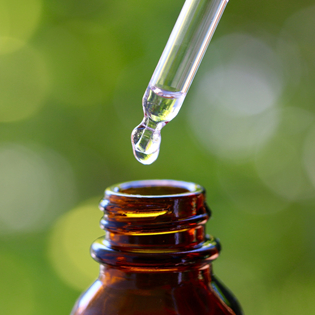 Scientific names: Cairina moschata, Anas barbaria, Anas moschata
Alternate names: Anas Barbariae, Anas Barbariae Hepatis et Cordis Extractum HPUS, Avian Heart and Liver, Avian Liver Extract, Canard de Barbarie, Duck Liver Extract, Extrait de Foie de Canard, Muscovy Duck, Oscillo, Oticoccinum
Oscillococcinum is a patented homeopathic product manufactured by Boiron Laboratories. It is made from the heart and liver of wild duck.

Homeopathic products are extreme dilutions of active ingredients. They are often so diluted that they don't contain any active medicine. The basic principles are "like treats like" and "potentiation through dilution." For example, the flu would be treated with an extreme dilution of a substance that causes flu-like symptoms.

People use oscillococcinum for symptoms of the common cold and flu, but there is no good scientific evidence to support these uses.

Homeopathic products have been permitted for sale in the US since 1938. But homeopathic products are not held to safety and effectiveness standards the way that conventional medicines are.
When taken by mouth: Oscillococcinum is possibly safe when taken three times daily for up to 3 days. This is a homeopathic product that does not contain any active ingredient. Most experts believe that it will have no beneficial or harmful effects. But cases of severe swelling, including swelling of the tongue, and headache have been reported after taking oscillococcinum.


Special Precautions & Warnings:
Pregnancy and breast-feeding: There isn't enough reliable information to know if oscillococcinum is safe to use when pregnant or breast-feeding. But it is a homeopathic product that contains no active ingredient. Therefore, this product is not expected to cause any beneficial or harmful effects.
Oscillococcinum has most often been used by adults under the tongue. One tube (200 globules) has been taken at the start of symptoms, and then taken up to three times daily for up to 3 days. Speak with a healthcare provider to find out what dose might be best for a specific condition.
Interactions with pharmaceuticals
It is not known if Oscillococcinum interacts with any medicines. Before taking Oscillococcinum, talk with your healthcare professional if you take any medications.
Interactions with herbs & supplements
There are no known interactions with herbs and supplements.
There are no known interactions with foods.
vital.ly has licensed monographs from TRC Healthcare.
This monograph was last reviewed on 28/12/2022 19:20:23 and last updated on 29/01/2014 16:57:47. Monographs are reviewed and/or updated multiple times per month and at least once per year.
Natural Medicines disclaims any responsibility related to medical consequences of using any medical product. Effort is made to ensure that the information contained in this monograph is accurate at the time it was published. Consumers and medical professionals who consult this monograph are cautioned that any medical or product related decision is the sole responsibility of the consumer and/or the health care professional. A legal License Agreement sets limitations on downloading, storing, or printing content from this Database. No reproduction of this monograph or any content from this Database is permitted without written permission from the publisher. It is unlawful to download, store, or distribute content from this site.