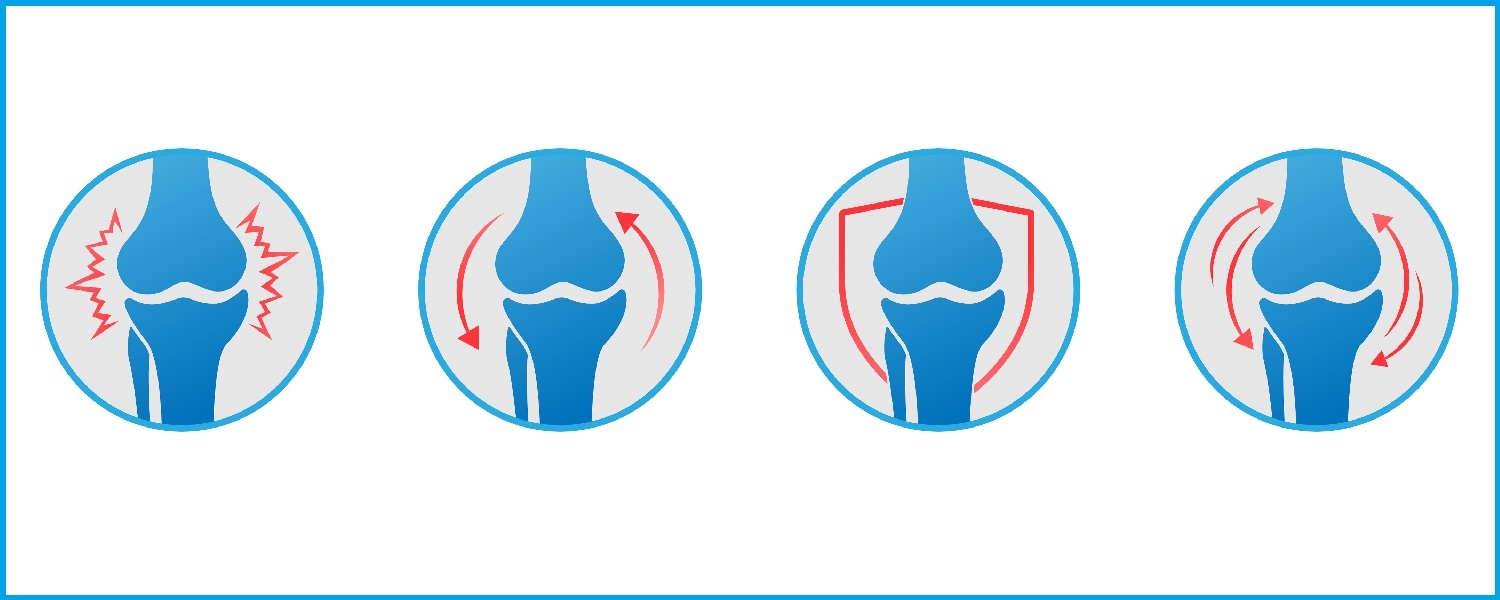 Turmeric extract improves knee osteoarthritis pain
An extract of turmeric (Curcuma longa) was more effective than placebo for reducing pain in patients with knee osteoarthritis in a recent study published in the Annals of Internal Medicine (1).
In the single-centre study, seventy participants with symptomatic knee osteoarthritis and ultrasound evidence of effusion-synovitis (swelling inside the knee joint) were randomised to receive a turmeric extract (80% aqueous-based extract standardised to turmerosaccharides plus 20% curcuminoids) (500 mg capsule twice daily) or placebo for 12 weeks.
Compared to placebo, the turmeric extract improved knee pain on a visual analogue scale (VAS). Knee pain, function and stiffness, as measured by the Western Ontario and McMaster Universities Osteoarthritis Index (WOMAC) was also improved.
Turmeric did not alter effusion-synovitis volume and did not impact lateral femoral cartilage composition. The turmeric extract was safe, with few treatment-related adverse effects (1).
Osteoarthritis is the most common degenerative joint diseases and a leading cause of chronic disability (2). It is characterised by a progressive breakdown of articular cartilage and remodelling of joint tissues, which is driven by unresolved chronic inflammation (3). Common treatments for osteoarthritis, such as analgesics, steroids and nonsteroidal anti-inflammatory drugs (NSAIDs) have only mild to moderate effects. They are also associated with serious gastrointestinal, renal and cardiovascular adverse events (4). As such, an urgent need exists for safer and more effective alternatives to treat osteoarthritis.
Extensive research has shown that turmeric extracts, primarily curcuminoids (curcumin, demethoxycurcumin, and bisdemethoycurcumin), possess broad therapeutic effects including antioxidant, anti-inflammatory and analgesic effects that are effective for reducing pain and inflammation in osteoarthritis (5,6,7,8).
Recent research demonstrates that water-soluble polysaccharides derived from turmeric roots, called turmerosaccharides, also possess anti-inflammatory activity, and have ameliorating effects on joint pain in osteoarthritis (9,10,11). 
These turmerosaccharides can inhibit cyclooxygenase and prostaglandin pathways, which cause pain and joint destruction in osteoarthritis (12).
The results of the latest clinical trial demonstrate the potential of a turmeric extract, comprising a combination of curcuminoids and turmerosaccharides, for the symptomatic management of knee osteoarthritis. However, further high-quality trials of appropriate size and duration are required to assess the clinical significance of the findings.