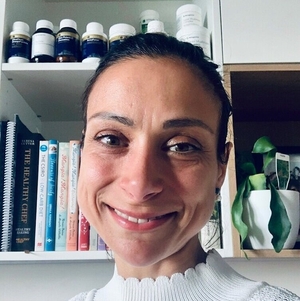 Leanne Bazzano -
Stage Nutrition
About Leanne
Stage Nutrition is about educating the patient about eating right for that particular life stage.
So many factors across our lifespan will affect & determine what foods, lifestyle adaptations & supporting supplements we should & should not be taking,
these include; exercise or specific training, work or life stress, weight gain or loss, puberty, menopause, pregnancy, lactation ... the list goes on.
I also have a special interest in Gut health through my own issues that started as a child, so i know how debilitating some gut issues can be & also how to resolve or manage them.
I am a mother of 2 so another strength is
time management & meal preparation for myself & the family, ensuring they are nutrient dense & appropriate for everyone in the household.
I also, quite simply, just want to help people be better versions of themselves.
The most rewarding thing is life the ability to help others.