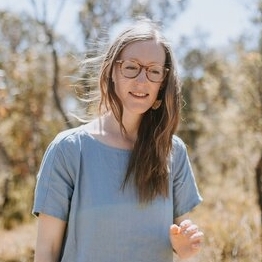 About Sarah
Sarah is a fully qualified Naturopath
with an Associate Degree of Clinical Science (AssocDegClinSci) from Southern Cross University and an Advanced Diploma of Naturopathy (AdvDipNat) from the Australasian College of Natural Therapies. She is based in the Blue Mountains and sees clients both in person and online.
Sarah brings great warmth and care to her practice and expertise in Naturopathic Medicine including Herbal Medicine, Nutrition, Nutritional Medicine and Homeopathy. She has worked for many years in the care and education of young children and she works particularly in children's healthcare and restorative healthcare, supporting the unique and truly healthy nature of her patients to come forward.
Sarah understands health to be the dynamic and adaptive harmony of the whole human being, connected to the greater world.
She seeks to understand the unique person in her care and connect with greater principles of healing.
This
brings her to work with many people with a range of symptoms and conditions including
- long and short term stress and depletion
- allergies and intolerances