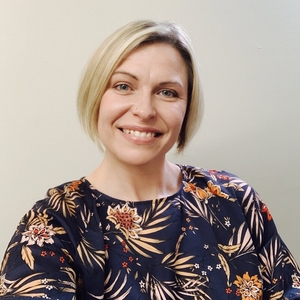 Naomi Kazi -
Point Of Balance Acupuncture
About Naomi
Dr Naomi Kazi (Acupuncture) is an AHPRA registered Chinese Medicine practitioner (Acupuncture) and a member of the Australian Acupuncture and Chinese Medicine Association (AACMA).

Naomi has joined the amazing Sarah George (Sarah George Acupuncture & Natural Health); her clinic is based in Launceston at the House of Prana Level 1 / 127 George Street, Launceston TAS 7250.

Naomi is enthusiastic about patient health and wellbeing; offering acupuncture and axillary methods such as cupping, moxa, tuina (Chinese remedial massage), and Chinese Medicine dietary and herbal medicine support; tailoring combinations for individualised treatment plans.
Acupuncture may support many health conditions; Naomi's particular areas of interest are musculoskeletal disorders, chronic pain and cosmetic acupuncture. She has a strong focus on providing support and self-management guidance, utilising the knowledge and experiences gained through work, life, and study.