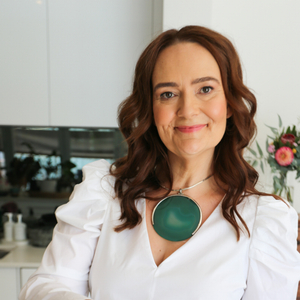 Naturae Health - Ky Wakefield
About Ky
Are you feeling run down and overwhelmed? Are you anxious and tired all the time? Maybe your period is irregular or painful, or you feel like you're heading into perimenopause? Don't know what the heck to eat anymore and just want to feel like yourself again?
My name is Ky and I'm a degree qualified Naturopath and Nutritionist. I help busy women like you to put their health first using practical, evidence based functional healthcare.
My approach embraces both scientific evidence-based practice and traditional Naturopathic skills in order to create an effective, holistic and personalised treatment experience. I have a passion for seeking out the causes of ill health and supporting my clients in managing and implementing lasting change to benefit their health and long-term wellbeing.

The focus of the Naturae clinic is in the areas of: women's health, mental health, vegan & plant-based diets, gut health & microbiome, hormonal health & balance, fatigue & insomnia, weight management & preventative healthcare. Treatment modalities include dietary assessment and modification, standard medical and functional testing, lifestyle medicine, coaching and change management, nutritional therapies and personalised herbal medicine.
I would love to help you understand your body, take charge of your health and become the healthiest version of yourself.
Thanks for taking a minute to get to know me. Finding the right practitioner for you is an important first step in your health journey. If you think we might be a good fit but still have some questions I'm always happy to have a chat, book in a free 15 minute phone chat via the 'Book Now' button on my website.