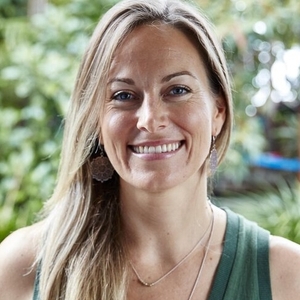 Helen Padarin -
Well Embodied
About Helen
Helen is a clinical naturopath, nutritionist, herbalist, public speaker, lecturer, retreat facilitator and author. She has been in clinical practice for 19 years. Based in Sydney, in one of Australia's busiest integrative medicine centres, Helen consults in person and online with people locally and around the world.
She is a best selling co-author of the books "The Complete Gut Health Cookbook" and "Bubbayumyum - Foods to Thrive for New Parents, Babies and Toddlers". Helen has contributed chapters to the peer reviewed textbooks "Clinical Naturopathic Medicine" and "Advanced Clinical Naturopathic Medicine" by Leah Hechtman (published by Elsevier).
Working from the foundation of food as medicine, Helen loves to work with individuals and communities to empower them to find the JOY in Being Well. Working with hundreds of children with ASD / autism early in her career has taught Helen invaluable lessons in healing for the rest of the population chronic multi-system inflammatory conditions. These children have been massive guiding lights for many.
Helen is also an ambassador for The Mindd Foundation (www.mindd.org) and Inner Origin.
Clinical areas of interest: Gut health, SIBO, inflammatory bowel diseases, IBS, autoimmune disorders (including but not limited to Hashimoto's thyroiditis, MS, Rheumatoid arthritis), Asthma, Allergies, ADHD, chronic fatigue syndrome, anxiety and depression. And the journey of "know thyself".