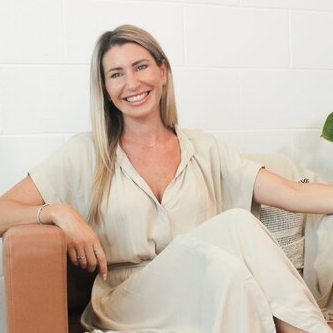 Chae Calder -
The Wellness Emporium
About Chae
Chae is a qualified Naturopath, Educator, Speaker & founder of The Wellness Emporium – a space (both online and in clinic) that she has created to educate, inspire and empower others on their own health & wellness journey. Chae works in the clinic environment as a naturopath, as well as a guest speaker at health & wellness events, a retreat host and enjoys running regular workshops and webinars.
In the clinic space Chae has a passion for women's wellness and gut health and emphasise the importance of healthy food and lifestyle choices. For each of her patients, she creates an individualised program to help assist their health journey and break down the healing process into achievable and clear steps. She is also an avid herbalist and enjoys being able to make customised herbal tonics to suit the needs of each of her patients utilising our large in-house herbal dispensary.
ABOUT THE WELLNESS EMPORIUM:
The Wellness Emporium is a an integrated wellness clinic located in Burleigh Heads on the beautiful Gold Coast. The Wellness Emporium offers Naturopathy, Herbal & Nutritional Medicine & Holistic Medical services both in clinic and online. The Wellness Emporium is the best when it comes to an integrated and a comprehensive individualised approach to your health and wellness needs, especially in the areas of women's health & digestive conditions. We understand that each person is unique and carefully formulate individualised naturopathic treatment programs.