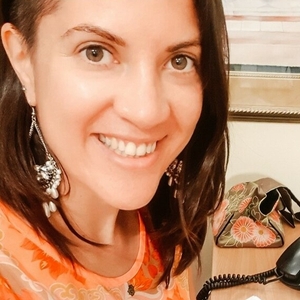 About Ashleigh
Hi, my name is Ashleigh and welcome!
​
My friends call me Ash and health is my business!
​
I'm a qualified Naturopath practitioner, based in Melbourne, Australia.
Health to me isn't just functioning and going through the motions of life. It's being able to face the challenges that we're confronted with, riding the ups and downs, being able to contribute to our community and families, while working positively and profoundly.. and yes, why the hell not - look good doing it!
​
I believe that by using preventative medicine (Which in my opinion is the best kind of medicine) eating well, sleeping well, supporting the body of any nutritional deficiencies and using the synergistic power of herbal medicine and focusing on a positive mindset, you can put yourself on the right track to a healthier and more fabulous you.
​
I like to take a holistic approach.
​
I know, I know the buzz word of the year.
​
But what does holistic mean?
​
Holistic is looking at the whole, we are more than just the sum of our parts rather uniquely put together ecosystem working together that can then go on to affect our physical, mental, psychological and even spiritual health.
​
What does health mean to you?
​
Do you feel your living at your highest potential?
​
Or is fatigue, negative thought patterns, low motivation and energy and other health issues getting you down?
​
If so, I am so glad you are here!
I welcome you to learn from my webinars, listen to my podcasts and choose me as your cheerleader to help you get back on track, to a healthier you by booking an appointment or 3, where I can work with you in taking the necessary steps for you to take back control of your health.
​
Your health starts here!